The machining subcontracting specialist
Specialized in machining and assembly for more than 50 years, we are recognized as experts in the machining of small and medium size parts, in short and medium production run.
Thanks to a high-performance industrial park of 80 machines, the parts are machined on multispindle machining centers and robotized milling, turning and electroerosion.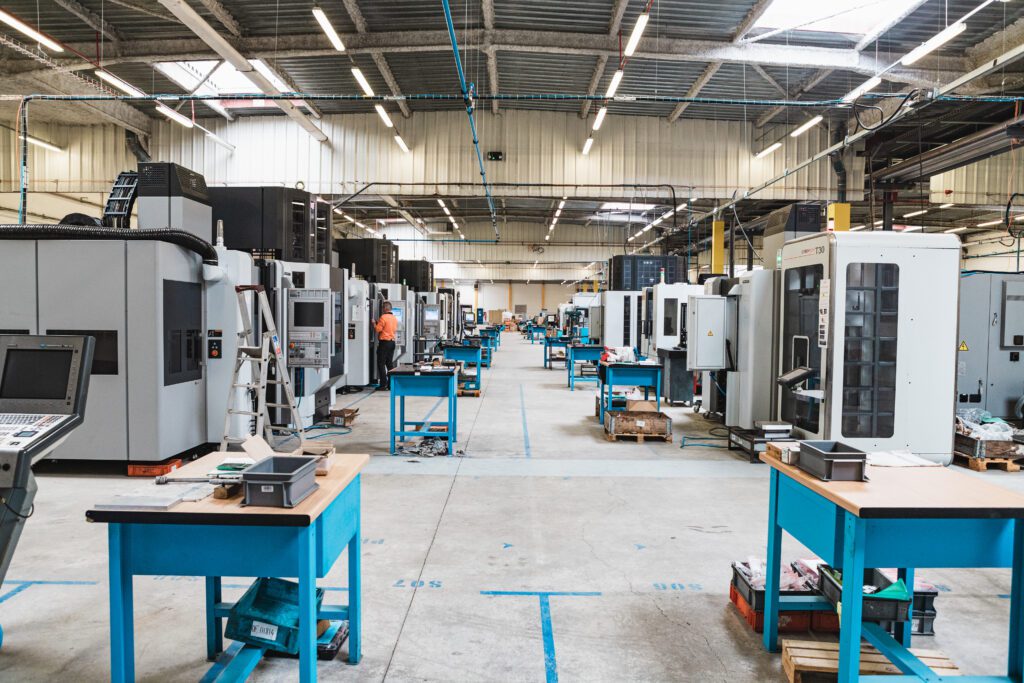 8 5-axis palletized centers
3 5-axis centers
4 3-axis centers
2 large size centers
1 twin spindle lathes 3 turrets
1 twin spindle lathes 2 turrets
5 twin spindle lathes 4-axis
5 4-axis lathes
6 2-axis lathes
1 integrex
4 turning machines
4 electro-erosion machines
2 surface grinding machines
2 large-size milling machines
1 CN milling machine
4 Tri Di machines (control)
2 large-size milling machines (foam and wood machining)
The Mori-Seiki 5-axis palletized machine park allows the machining of complex parts at the best cost.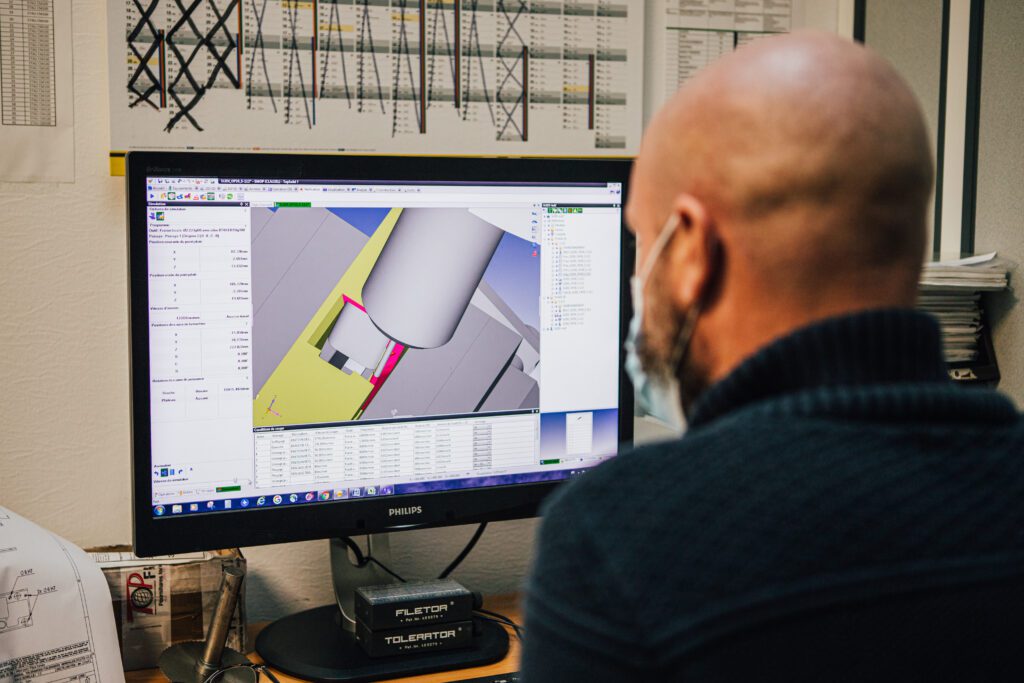 Programs established from 3D files provided by customers or the Design Office
Possible conversion of Catia, SolidWorks, Creo2 et Pro-Ing files into STP
Programming, creation of a technical file locking the tools and their functions, the isostatic position, the program and any specific comment necessary.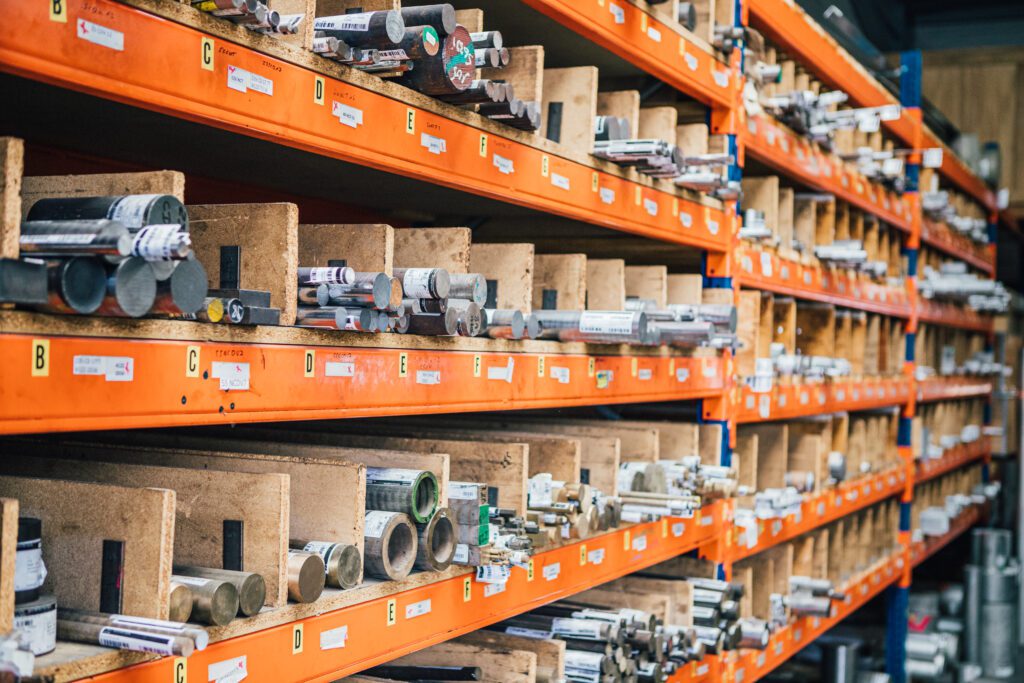 Cutting done on site
Traceability assured on our ERP SAP By Design
Identification of the material with a batch number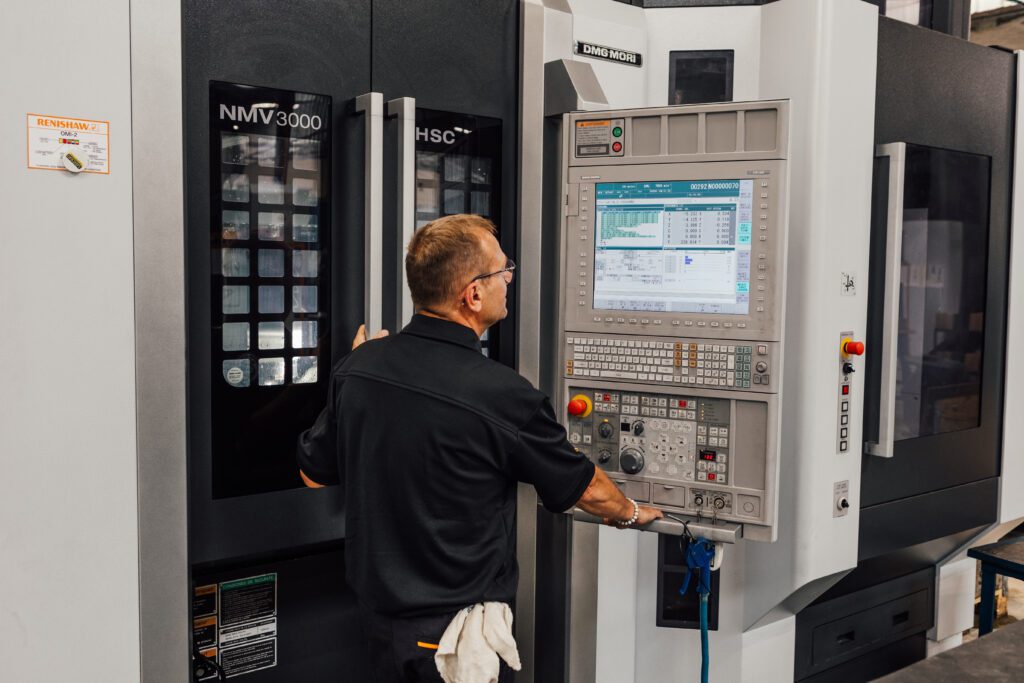 Management focused on customer satisfaction
Robotic machines
5-axis machines reducing the number of operations
Precise machines for quality
An efficient industrialization department that collaborates with customers to optimize the design and cost of parts
A quality assurance system connected to continuous improvement
An efficient IT tool to manage forecasts and capacity