Precision as a requirement
With a laser cutting department, we can meet our customers' requirements, thanks to our high-performance machinery.
We use the latest technology to provide the highest quality products. Laser cutting allows us to customize our products to your specifications and make them unique to your needs.
We guarantee a reliable and fast service for cutting and bending materials for small and large parts.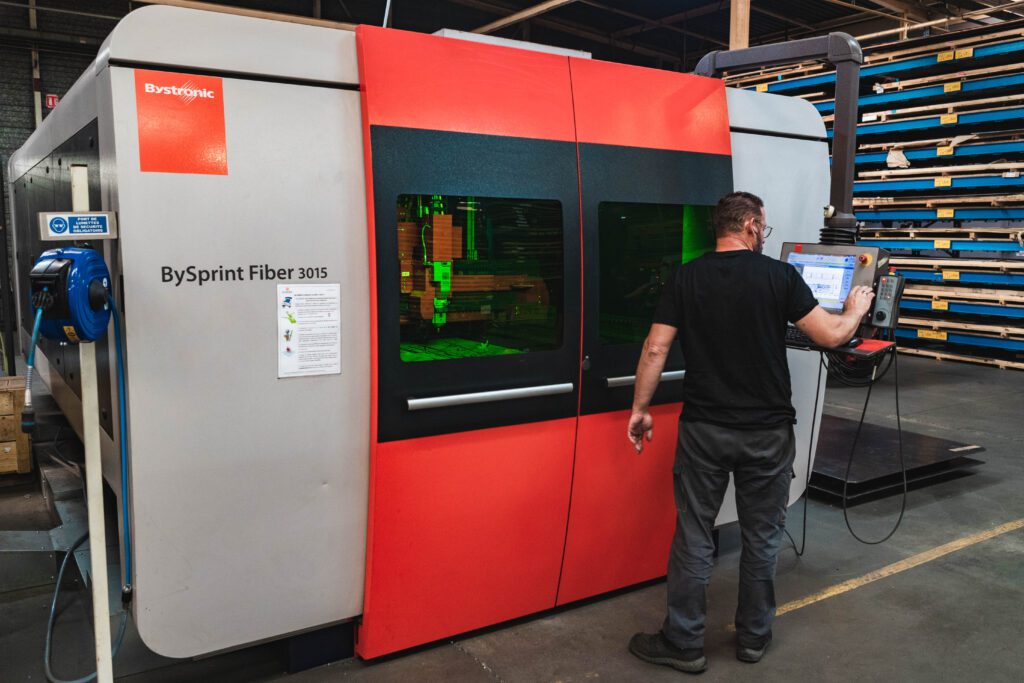 Thanks to our Bystronic 4KW Fiber Laser coupled with its automatic loading and unloading system, we guarantee high precision, speed and quality of our cuts.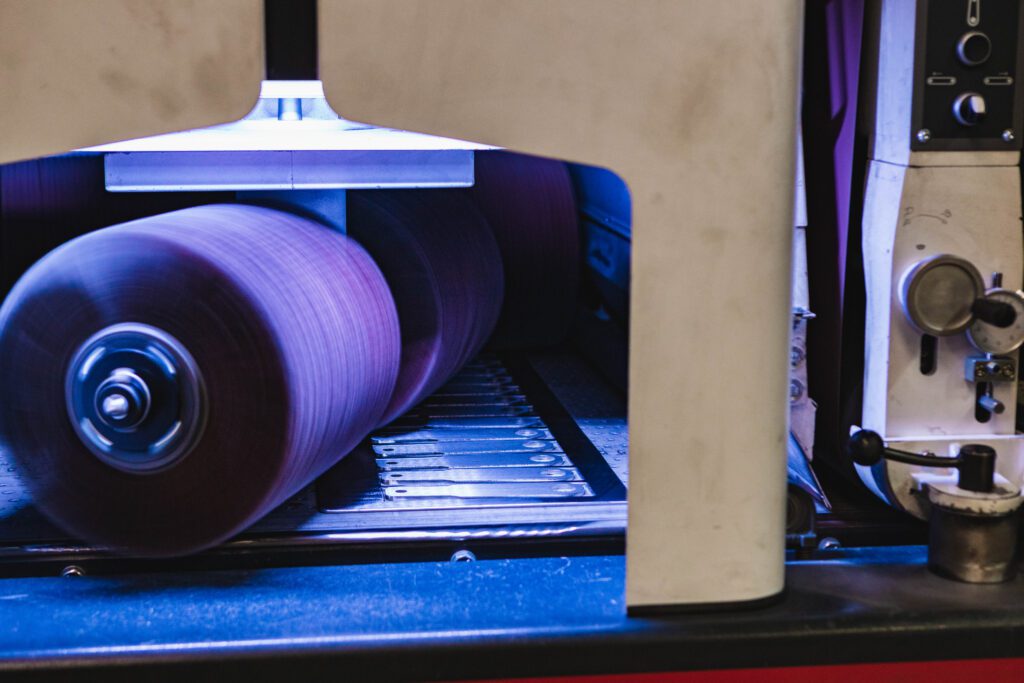 3 press brakes from 80 to 150 tons
1 deburring and polishing workshop up to GR400
1 micro-ball machine
1 mechanical reworking workshop (drilling, tapping, milling, simple reworking)
TIG-MIG-MAG stations
1 liquid paint booth
STEEL :
Up to 20mm
Shades: DC01/DD11/S355/galvanized sheet metal-EZ
STAINLESS STEEL :
Up to 12mm (PVC 1 face up to 3mm)
Aspects : LAF/brushed GR220/mirror finish
Shades: 4307/4404/4541/4016
ALU :
From 0.5 up to 10mm (PVC 1 face up to 3mm)
Shades: 2017/2024/5083/5086
BRASS/COPPER :
Up to 5 mm
POSSIBLE SIZES :
1000×2000
1250×2500
1500×3000